Brand Consulting & Leadership
Great brands require brand leadership.
In every critical area of an organization, nothing big happens unless it's championed.
Chief
Brand
Officer
Nothing transformative or sustainable in your organization happens until someone champions it.
CTOs champion technology innovation. COOs champion operational excellence. A CSO does the same for sales, and a CMO champions marketing strategy and often oversees the marketing agency or ad agency relationship.
A brand is no different. Your brand needs a champion.
Great companies become great brands when someone is specifically charged with championing the brand.
Short-term, it's a function often assigned to a marketing consultant, but we believe long-term, the position required is the role of a Chief Brand Officer. We offer this on a fractional basis (many times as a permanent outsourced branding consultant) much like other similar fractional C-level advising.
What is a Chief Brand Officer?
A CBO has 2 primary responsibilities: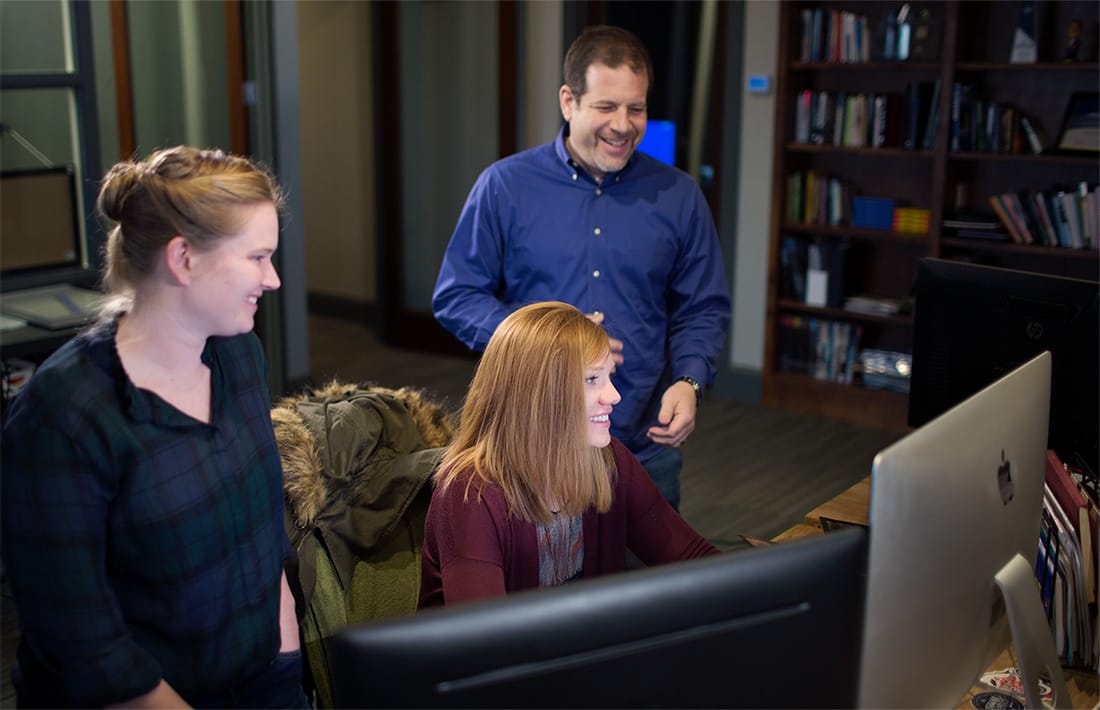 CBO
01
A Chief Brand Officer is a
Brand Champion & Visionary.
The CBO lives and breathes the brand's promise and communication touch points, ensuring the brand promises infiltrate every parts of a company (This includes marketing, operations, sales, culture…everything). Your CBO's responsibility and authority is to research, evaluate, and lead the positioning of your brand, working hand-in-hand with key top organizational leaders and external resources to ensure consistency, standards and KPI's are met.
02
A Chief Brand Officer is a
Brand Defender.
A CBO is tasked with guarding the integrity of the brand experience. A successful CBO is the guardian of the customer experience, advocating for the customer within your organization to ensure the experience matches the promises, maximizing opportunities to deepen and strengthen brand loyalty.
The CBO believes everything matters. From damage control in a PR crisis to a product/service's failure to deliver on a promise, a CBO must be given structured authority and flexibility to able to take strategic risks with a brand to uncover and create opportunities that drive a business forward.
If you're here, you're considering having a Chief Brand Officer in an advising capacity.
If you'd like to discuss further, we'd love to talk.
Geoff is so skillfully creative and inspirational that I've had to regiment my conversations with him like I do my caffeine intake - none after 4pm because I won't sleep! His big thinking mixed with his uncanny ability to deep-dive into any idea or venture has proven invaluable.
Kenworth Reeves | Founder, TKG Ventures / Founder, 13 Stripes Brewery
I have known Geoff for over 20 years and he has one of the most creative strategic marketing minds I have ever known. The work that Geoff and his team has done for me and all of their clients continues to be world class.
Bill West | Chairman/CEO, Ellipsis Technologies
Geoff leads people very well. No surprise, his firm has grown so successfully over the years under his careful eye. Before The Cliffs had in-house design, his team supplied lots of direction and execution for our member communications. They helped our brand grow with our most important audience - key stakeholders. Geoff's also incredibly well-rounded and implanted in the community - a family man at heart, he treats clients as extended family.
Jamie Prince | Founder, CEO, Flourish Communications/PR