Bringing your Brand
to Life Online
Our team of developers has been collectively building sites for over sixty years. With that knowledge and skill comes powerful thinking as well.
A wide variety of skills and expertise.
WordPress
Need a website to go along with your company's fresh new direction? We'll utilize the power of WordPress to take your website to a whole new level. Get ready for a custom and responsive site that will boost your online presence like never before.
Shopify
You have a product and we can help you sell it. We're ready to create your custom e-commerce website built on the most influential shopping platform in the world. Your brand and Shopify look good together. We are also a Shopify Certified Partner.
E-Commerce
We know the ins and outs of how an e-commerce business should run. Whether you need a complete store overhaul or a system built from the ground up, we're here to bring the right tools to the table so you can see your profits soar.
Analytics & Data Visualization
Whether you're an especially detailed person or not, we know how crucial the details are to your brand. We'll present you with insightful data at just the right time because we love the details. We're just nerdy like that.
On-Site Optimization
Fast internet doesn't always result in a fast website. We know just the right tricks to get your site performing to its fullest potential.
UX Design
Part of great design is living in the tension between stunning visuals and user-focused functionality. We are dedicated to creating beautiful websites that will serve your users above all.
HubSpot Integration
Need to track form submissions or create landing pages that convert customers? As a Hubspot Certified Partner, we can do all that and more with HubSpot. Your website and HubSpot are a powerful combo.
Back End Support
We get it. Sometimes things can go awry on your site. We would love to help! We have the team to take a look behind the curtain and squash those pesky bugs.
Email Template Coding
We work alongside our designers and marketing experts to build custom email templates that will represent your brand the way it was meant to be. The best part? They're editable and reusable so you can keep those email campaigns coming.
We love integrating great tech into your brand.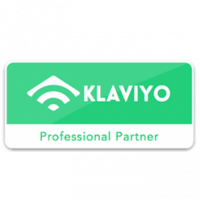 It feels like we've created a bigger team, yet the same team.
I've worked with agencies throughout my career, and the best ones are when you feel like you're working with a team — I feel that with The Brand Leader. The spirit is the same. It's a sporting spirit, and it feels like they're trying to be inside what we're trying to do. And you must be in it to do something cool and creative.
Eric Zaltas / Pivot Nutrition / PowerBar®
WANT YOUR BRAND TO BE ITS BEST?
Let's get this
ball rolling